Happy Friday everyone! It is an awesome Friday for me because I got the best news this morning when I woke up. Jonathan told me that our oldest daughter had called at about 5:30 this morning (he is always up that early to go to work so she knew she would catch him) and told him that she will be here tomorrow! I haven't seen her since she left for Air Force Tech School on July 24th! Two and a half months without seeing my baby girl is WAY too long! She made her menu requests too, ha ha. We always love our Mom's cooking, don't we? She will be leaving on Monday morning so I plan to spend the entire weekend just doting on her and relaxing so I won't be around again until early next week.
But, before I sign off for the weekend here are some layouts I did this week:
Captured
Fall Delight by Melissa Bennett and Studio Flergs
Fall Flavors: Candy Corn by Busy Bee Designs
Comfort
Made With Love by Meghan Mullens
and Bad Sewing Machine 12 by Traci Reed
Halloween 2009
Bippity Boppity by Libby Pritchett and
Layered Templates Set 93 by Cindy Schneider
Tomb Raider
Frankenmonster's Halloween Party by Shawna Clingerman
Happy 1st Birthday
Hot Halloween and Hot Halloween Trashed Papers by Lyndsay Riches
All images are linked to my gallery so you can get linked up or leave some lovin'.
And now to bring my October 30 Day Challenge up to date. I am really enjoying this project. I love playing with and editing my photos.
DAY 7 - FRUIT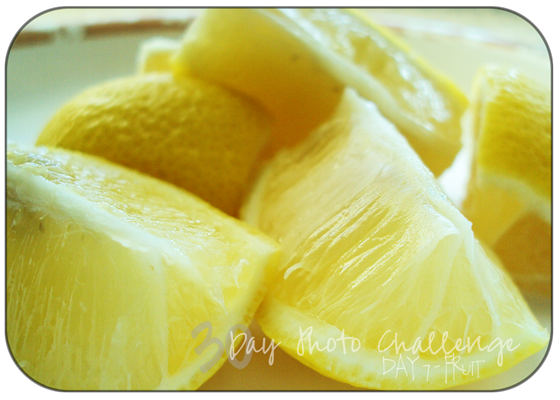 DAY 6 - FROM A LOW ANGLE
DAY 5 - FROM A HIGH ANGLE
With that I will sign off for the weekend. I hope you all have a great one yourselves! Hugs!